Artisan Lofts on Osborn in Phoenix, Arizona
914 E. Osborn Rd, Phoenix, AZ 85014
Artisan Lofts on Osborn for Sale
October 2, 2023
About Artisan Lofts on Obsorn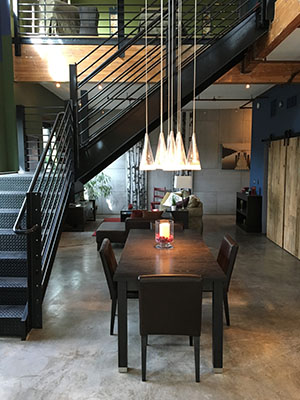 Midtown Phoenix is an up-and-coming community with a healthy work-life balance. Artisan Lofts on Osborn was built in 2001 and are part of the Midtown Phoenix remodel. Located near AZ-51, I-10, and the 202 freeway, Artisan Lofts on Osborn is a 40 unit mid-rise condo community of 1-4 bedroom homes ranging in size from 1,300 to more than 2,000 square feet.
Artisan Lofts on Osborn has a generous amount of on-site and neighborhood amenities to keep you connected to your community. The property features a fitness room, secure parking, community barbecue grills, and a swimming pool. These homes average in price from $250,000-$350,000. The rear grounds of the Phoenix Country Club is just across the street. The penthouses at Artisan Lofts on Osborn are two story gems with views of Piestewa Peak and Camelback Mountain.
When you venture off property, you will find yourself enthralled with the entertainment delights of Midtown Phoenix. Enjoy professional basketball when you attend Phoenix Suns or WNBA Mercury games. Take the family to the Arizona Science Center or the nearby Phoenix Zoo. Network with your neighbors at the Midtown Phoenix Neighborhood Association when you attend meetings in person, or tag your social media posts with #ThisIsMidtown. Exercise with your community every 2nd and 4th Wednesday at FitPHX events.
Midtown Phoenix students are served by the Osborne Elementary School District and the Phoenix Union High School District. Nearby employers include hospitals, government, and the private sector. Easy freeway access connects you to all other Valley freeways.
If you're looking for a Midtown Phoenix condo that is priced right and has a host of amenities, Artisan Lofts on Osborn maybe the condo community for you. Contact us at Kenneth James Realty if you are interested in buying or selling at Artisan Lofts on Osborn. If you are interested in another Midtown Phoenix condo community, we can help you make an informed choice. We look forward to working with you soon.