Gilbert, Arizona Homes for Sale and Real Estate
Gilbert, Arizona Real Estate Listings
September 29, 2023
Gilbert, Arizona Real Estate Listings by Price
Popular Neighborhoods in Gilbert, Arizona
About Gilbert, Arizona
Welcome home to sunny Gilbert, Arizona! Gilbert is a family-friendly town with a population nearing a quarter of a million residents. Located in Phoenix's suburban East Valley, Gilbert is a suburban enclave of kindness, history, and neighborly community.
According to the Town of Gilbert website, Gilbert was incorporated in 1920. Do not let the "Town" name fool you! Gilbert is a bustling community bursting with opportunities for recreation, community involvement, and personal and professional success.
The Gilbert, Arizona Real Estate Market
More than 70,000 homes are available in the Gilbert housing market. Homes have appreciated more than 90% since the year 2000. The current median home price is $650,000, making Gilbert homes pricier than the Arizona and U.S. national averages. More than 70% of Gilbert residents own their own homes.
Homes in Gilbert were built mostly since the year 2000 and between 1970 and 1999. The majority of homes in Gilbert reflect the town's focus on family - more than 86% of residences are single family homes. Large apartment complexes, townhomes, and small apartment buildings comprise the rest of the housing market, with mobile homes checking in at less than 1%.
Gilbert's home sizes also reflect that family is revered. More than 83% of the homes have three or more bedrooms! One and two bedroom units are a little harder to find.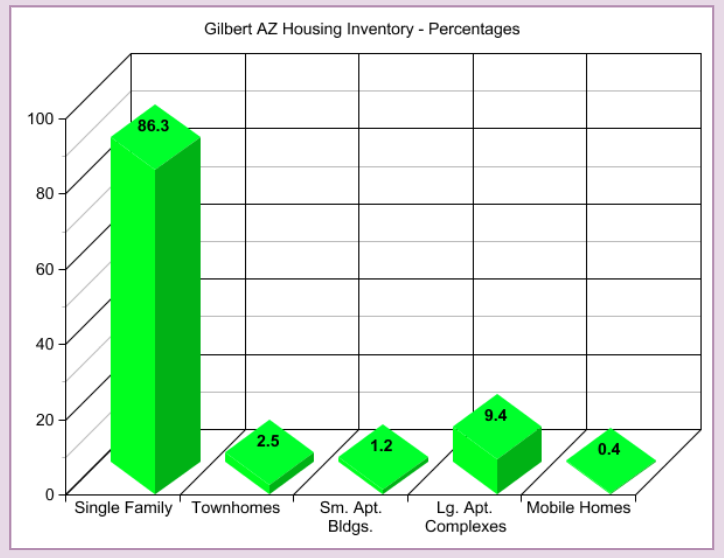 Gilbert homeowners display a high level of pride of ownership. Lawns and yards have either traditional or desert landscapes. Condos offer smaller yards with lower upkeep. Homeowners associations (HOAs) provide parameters ("Conditions, covenants, and restrictions" - CC&Rs) for paint color, yard maintenance, and miscellaneous items such as pet ownership and visible "toys" (boats, RVs, etc.) by which condo and single family homeowners must abide. The CC&Rs help maintain home values and keep neighborhoods aesthetically appealing. HOAs that serve Gilbert include Associated Asset Management, Rossmar and Graham, and First Residential.
Homeowners and renters in Gilbert represent a diverse demographic. More than 40% of the town's residents are between the ages of 25 and 54 years old. A healthy community of retirees aged 55+ make up 17+% of the population. Again, the family-friendly focus of the town is always a part of the statistics. Residents age 18 and under comprise an incredible 31% of the town's population.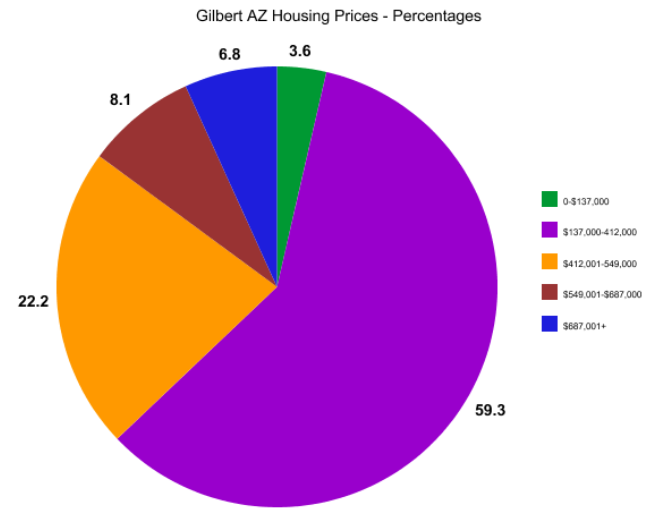 Gilbert Housing Rental Market
The average rental price in Gilbert is roughly $2,000 per month for a combined average of both single family homes and apartments. Popular rental communities include Town Commons, The District Lofts, and Heritage Pointe. Many apartment complexes offer amenities comparable to homeownership such as washers and dryers in each unit, hosted events, covered parking and garages, swimming pools, and walking trails. Some complexes even boast valet trash service!
Gilbert is a great place to "put down roots" and the rental market provides the option to move around and get a feel for the town. A number of parks, a bustling downtown area, and multiple centers of worship make Gilbert a place where residents want to settle. Renting may be long term or it may simply be a short, perfect precursor to homeownership in this desired locale.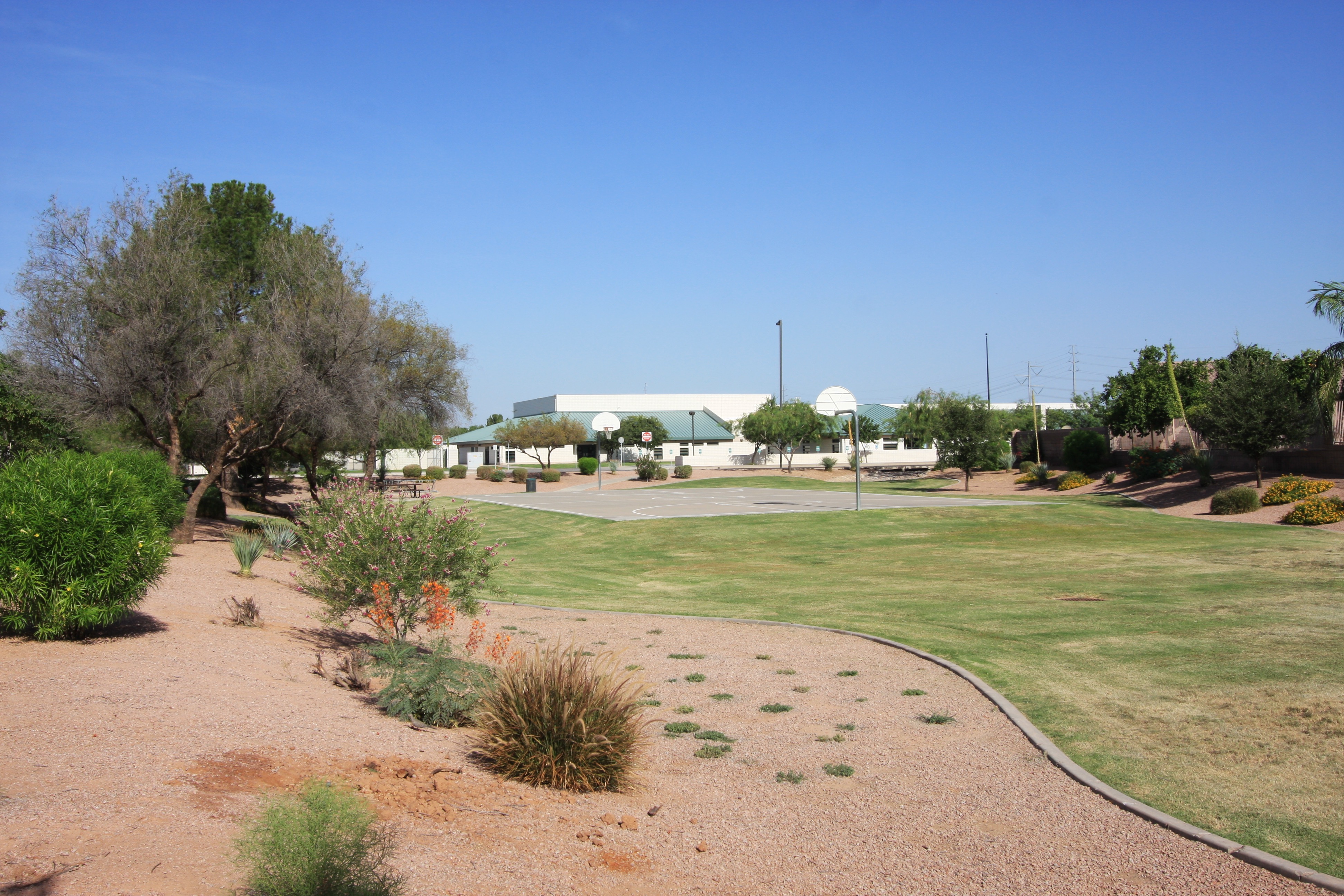 Transportation in Gilbert
Residents in Gilbert enjoy access to a number of freeways. The town is bisected by the Loop 202 freeway and surrounded by Arizona 87, and US 60. The Loop 101 runs north/south just a few miles from the west side of town. The east side of town is near to the Phoenix-Mesa Gateway Airport, a hub for Allegiant, Flair, Swoop, and WestJet.
Although many residents use personal vehicles to commute to work, public transportation systems are available. Valley Metro is the local bus system with some buses that run only in the city while others are used to commute across the Valley. Buses also stop at the light rail station in nearby Mesa.
Education in Gilbert
If higher education is part of your family tradition, you will be pleased with the statistics in Gilbert. Approximately 42% of residents have a Bachelor's degree or higher. Chandler-Gilbert College partners with local high schools to offer early college credit through the International Baccalaureate program. School aged residents are primarily served by the Gilbert, Chandler, and Higley Unified School Districts - all are exceptional districts. Gilbert USD test scores rank higher than the state average.
The charter school market in Gilbert is also competitive and features high quality schools such as Val Vista Academy, EDUPRIZE Schools, and Leading Edge High School. Private schools include Gilbert Christian Schools and American University Preparatory School. Post-secondary institutions include Arizona State University ("Fear the Fork!") in nearby Tempe with its impressive offering of more than 300 degree programs.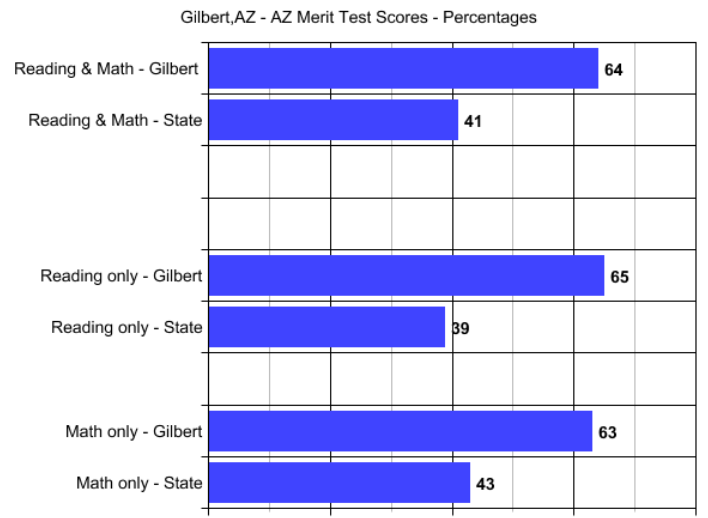 Employment and Average Income
The average income enjoyed by Gilbert residents is directly proportional to its educational statistics. The median household income of $85,000+ is an impressive $30,000 more than the national average. Less than 7% of residents are below the poverty level.
The majority of Gilbert residents work in healthcare, retail, manufacturing, and education. Other hot industries include finance and technical services. In these and other industries, 87% of employees are in white-collar positions. Nearly 10% of residents work from home. The Works Gilbert and Co-manity are collaborative workspaces where telecommuters can work away from home for a day of networking.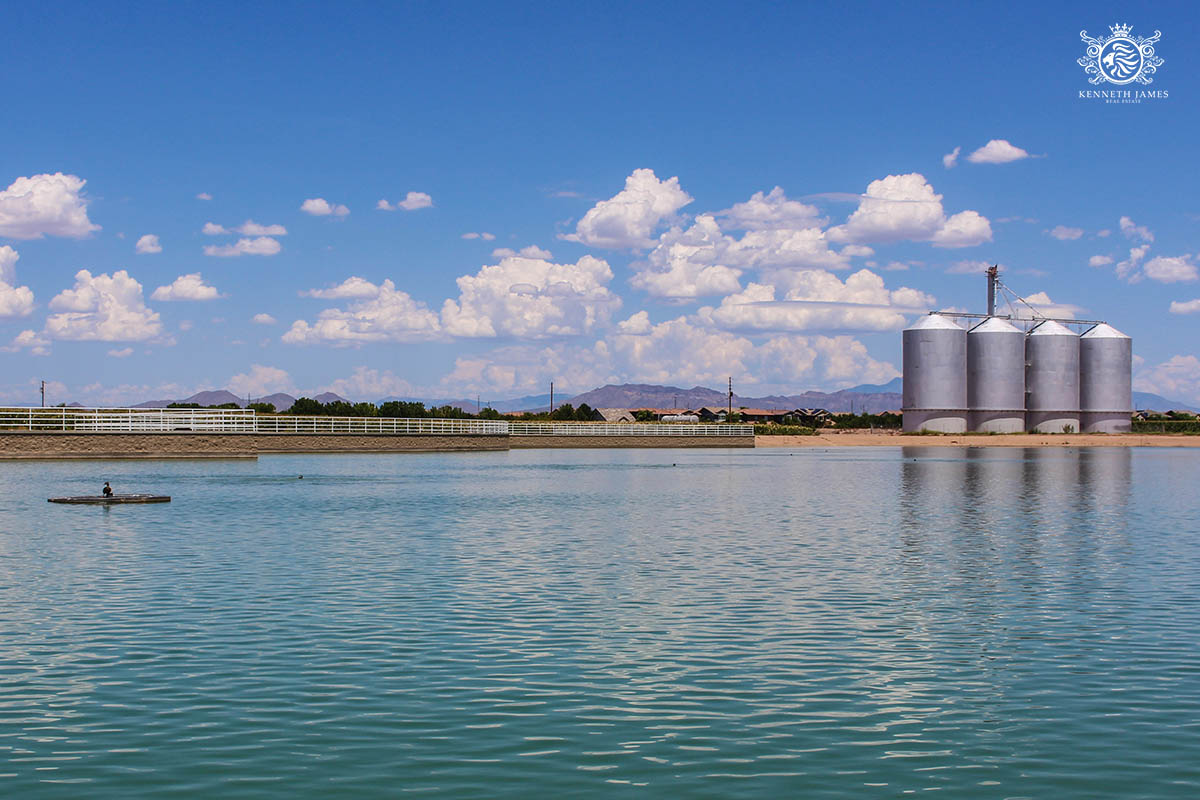 Gilbert is a family-friendly city that is located near a wealth of employment hubs, entertainment venues, and education centers. If you are looking for a home in Gilbert, you have incredible options. You may choose a home that has:
*A large or small yard
*Square footage that is smaller and designed for easy upkeep, or expansive for entertaining
*A backyard pool or a community pool
*Near to the small town nightlife in downtown Gilbert's Heritage District or near to the quiet outskirts of town