Estate Antigua Condos for Sale
January 25, 2021
Sold on 11/30/2020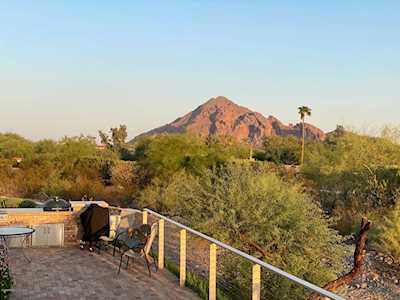 3800 E Lincoln Drive #34
Phoenix, AZ 85018
Sold on 10/21/2020 3800 E Lincoln Drive #29
Phoenix, AZ 85018
About Estate Antigua
Nestled on a secluded hillside is the beautiful estate Antigua Biltmore condo community. The majority of these homes are 1000-4000 square feet and have 2-4 bedrooms for $800,000 - $1.5 million dollars. Occasionally, one of the homes with more bedrooms and square footage comes available and runs into the $2 million range. This is an exclusive community with guard-gated entry. If you want Piestewa Peak Park in your backyard, Estate Antigua is the Biltmore condo for you.
Estate Antigua has 80 homes that are 2 stories each and have 2 or more car garages. The property has a wealth of amenities including grills, a tennis court, clubhouse, pool, and a spa. The property was established in 1999 and has been the envy of the Biltmore condo community ever since.
The luxuries of Estate Antigua may leave you at home, but if you decide to venture out into the neighborhood you will find many exciting venues to keep you entertained. Pointe Hilton Squaw Peak Resort is just down the street. Enjoy their spa and massage packages, as well as one of their three restaurants. Also nearby is shopping at Biltmore Fashion Park, history at the Heard Museum and Wrigley Mansion, and golf at a number of courses such as the renowned Arizona Biltmore Golf Club.
Estate Antigua residents are served by the Madison Elementary Schools, Creighton Elementary Schools, and Phoenix Union High School District. Private school options include Phoenix Christian and St. Thomas the Apostle.
Estate Antigua is near to the AZ-51 freeway. Access to AZ-51 will loop you to every other freeway in the Phoenix metropolitan area, including Interstate 10.
If you are looking for an exclusive enclave away from the city, Estate Antigua may be the condo community for you. These condos feel more like single family homes. Please let us here at Kenneth James Realty assist you with your condo search. We are experts in the Biltmore condo market and are happy to serve you. Contact us today and let us know how we may help you buy your dream home, sell your current home, or purchase an investment property.