Cooley Station Homes for Sale
Cooley Station Real Estate Listings
September 28, 2021
Backup Offer 3640 E Sexton Street
Gilbert, AZ 85295
Pending 3911 E Parkview Drive
Gilbert, AZ 85295
Pending 3920 E Yeager Drive
Gilbert, AZ 85295
About Cooley Station in Gilbert, Arizona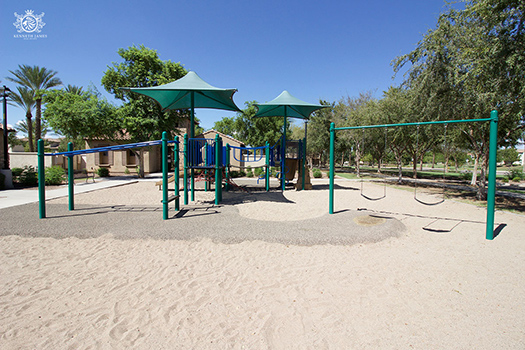 Cooley Station is right in the heart of Gilbert, partnered with Fulton Homes in developing 900 acres for over 1,500 homes. Within this area, there are several individual communities each with their own communal amenities. Cooley Station features a pedestrian-friendly design, offering residents with a low-maintenance and easy living lifestyle.
Of the several communities within Cooley Station, they will offer varied types of homes to suit any homeowner and family.
Union Pacific will be an easy maintenance courtyard living with 1,900-2,500 square feet featuring 3-6 bedrooms from the $270's.
Central Vermont, beautiful courtyard homes with 2-6 bedrooms in the 1,800-3,400 square foot range starting in the $280's.
Seaboard has plenty of low-maintenance single-family homes in the $290's with 3-6 bedrooms and generally between 1,600-2,900 square feet.
Boston & Marie are home to Large family homes with 2,200-4,300 square feet offering 3-6 bedrooms from the $350's.
Lastly, however, certainly not least is Santa Fe featuring luxury family homes offering 2,900-4,700 square feet with 4-7 bedrooms from the $440's.
Right on Williams Field Road, Cooley Station is right near the 1,200,000 square foot San Tan Village, an excellent outdoor shopping center. This huge shopping and dining area offers 90 shops of higher-end retail. Along with being close to excellent shopping and dining areas, the design behind Cooley Station was to envelop a pedestrian-oriented area, where it would encourage residents to walk to their recreational destinations. This neighborhood also has quick access to the loop 202 Freeway and close proximity to the Phoenix-Mesa Williams Gateway Airport.
Let our personable and professional agents at Kenneth James Realty take you on a tour of homes in Cooley Station. Please contact us today and let us know what you are looking for in your dream home. We can also assist if you are ready to sell you home. We look forward to working with you soon.
Popular Gilbert Neighborhoods