Hacks for the First Time Homebuyer
Posted by Karl Freund on Saturday, June 29, 2019 at 3:14 PM
By Karl Freund / June 29, 2019
Comment
Hacks for The First-Time Homebuyer
Buying your first home shouldn't be more difficult than buying a car. With these tips and tricks we'll help you get the home of your dreams, inside your budget, and with as little money out-of-pocket as possible!
Secret 1 - Hack your Credit Score
There is one major thing the institutional lenders don't want you to know. They make more money on borrowers with lower credit scores. Borrrowers with lower credit scores pay higher interest rates, higher fees, and generally need larger downpayments than their higher FICO score counterparts.
There are a few things you need to know about your FICO score and how to get it up in 30-45 days!
Step 1: Sign up for a CreditKarma.com account. It's free, and it really does a good job of helping you dispute inaccurate information on your credit report.
Step 2: Dispute any inaccurate personal or credit information. I mean anything!! See an unfamiliar address? Remove it. Late payment? Dispute it. Collection? Request it to be removed!
The credit Bureaus have 30 days to verifiy the accuracy of the information or remove it from your credit file. The amount of information I was able to get removed was staggering on the first try!
Step 3: Pay down your credit cards. I recently did a video about this and showed the 200 point impact my credit had just on having high balances to my credit limits. This is one of the biggest components that make up a credit score and it's so important that you realzie how much your score is impacted by your credit card usage.
Step 4: Pay off any outstanding collections. Most lenders can look past medical collections, but collections for any other reason could kill your chances of getting financed. If you're late on student loans you can kiss your chances of getting a goverment insured mortgage like a FHA Loan goodbye.
Secret 2: Not all mortagge lenders are the same!
There are good ones, and bad ones. Some lenders simply don't have access to a wide variety of programs. Some lenders like the big banks and the big lenders you see on TV actually have higher rates than smaller local lenders.
Some lenders have great downpayment assistance programs, some have horrible ones. CMG Financial has a unique "Crowdfunding" downpayment option that allows you to open a GoFundMe.com account and your friends and family can donate towards your downpayment. You can find that mortage HERE.
Coastal Lending Group has some very aggressive rates and downpayment assistace programs which you can find HERE.
Most veterans have access to VA Loans. These are in my opinion some of the best loans out there. They are easy to qualify for, require no downpayment in most cases, and are some of the fastest loans I've seen done.
Be sure to get a few quotes. As long as you shop for a mortage inside a week or so it won't hurt your score much at all.
Secret 3: Most Real Estate Agents have no clue what they're doing
It's sad, but very true (and that's coming from an agent!). Most real estate agents are part-time and have very little experience negotiating deals or working with first time homebuyers.
Make sure you find an agent that is experienced in the geographic area you're looking in. Ask hard questions, like "How many deals have you done" or "What value do you add to the transaction", or even "Do you specialize in working with first-time homebuyers?". Their answers should tell you a lot!
Make sure your agent negotiates that the seller pay for your closing costs if possible. It won't always be possible, but if they are an expert negotiator they should be able to get you something to help reduce your out-of-pocket expenses.
Also, you should get a home warranty negotiated in the deal when possible. Things always seem to go wrong just after you move in! The cost is roughly $500 for the first year.
Secret 4 - Let everyone else do the heavy lifting for you
You are paying several professionals very well to get this deal done for you. Make sure you're meeting on your terms and they go out of their way to accomodate you within reason. With that said, make sure you respond quickly to the requests to signatures and paperwork - of which there will be plenty!
Secret 5 - Don't Buy ANYTHING
Resist the urge to buy things like furniture or appliances until AFTER you have moved in. Buying anything at all on credit or cash (cars included!) can destroy your chances of getting the home. Lenders hate when things change during the loan process and are quick to deny loans.
If you no longer qualify for the loan you could be at serious risk of losing your earnest money deposit!
Last, but not least - have fun!! This should be a fun process with very little stress! If something doesn't feel right please ask questions! Do not wait until the last minute if you don't understand something.
-Karl Freund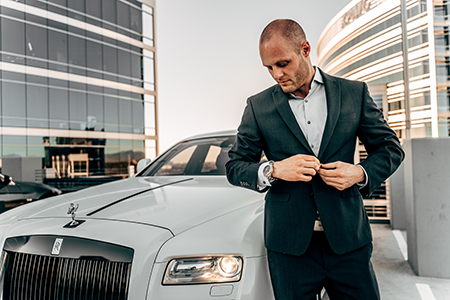 Karl Freund is the designated broker and CEO of Kenneth James Realty. He has 19 years industry experience in real estate, mortgage, and title insurance. He can be found on Instagram @karl_freund