Biltmore Lofts for Sale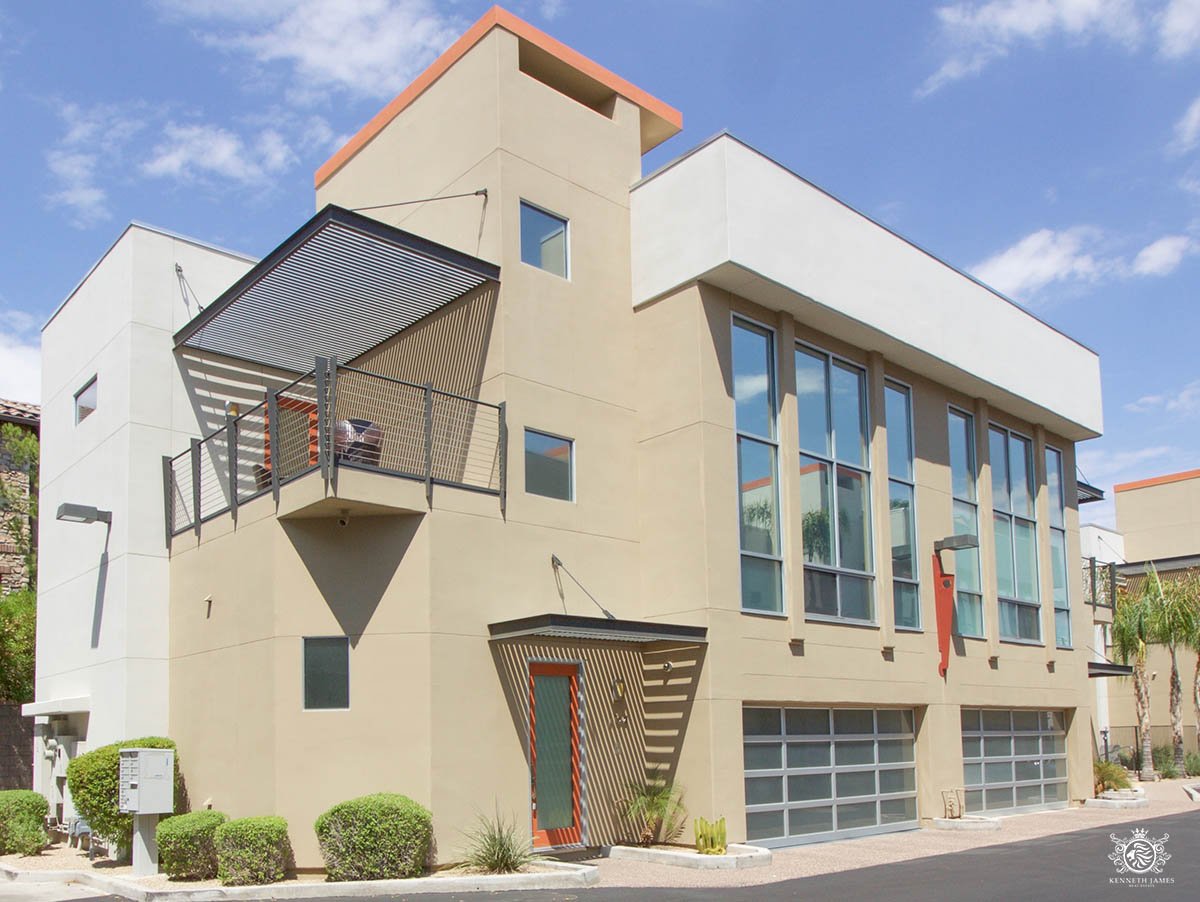 Biltmore Lofts for Sale
December 10, 2023
About Biltmore Lofts
Beautifully artistic and awe-inspiring, Biltmore Lofts is a luxury condo community built during the 2006 Phoenix housing boom. As a close-knit, smaller community of 12 units, these modern townhomes feel like single family homes and are a hot commodity whenever one becomes available. Each of these wonderful units has 3 bedrooms, 3 stories, a 2 car garage, and an impressive 1800-2200 square feet of living space.
Structurally and aesthetically exquisite, Biltmore Lofts homes have open staircases with cable bannisters. Units have balconies and rooftop decks. Community amenities include gated access, common area bbq grills, and a swimming pool.
Biltmore Lofts are managed by The Osselaer Management Group. The HOA dues are affordable, and include a number of conveniences such as exterior maintenance, front yard maintenance, garbage collection, water, and sewer. Pets are welcome at Biltmore Lofts.
The location of Biltmore Lofts is central to everything one would want to experience in the Phoenix area. The nearby Biltmore area is known for its high-end shopping at Biltmore Fashion Park, cultural offerings at the Heard Museum, and fine dining at Geordie's at the Wrigley Mansion. Also nearby are things to do like Phoenix First Fridays in the Phoenix art district, the nightlife of Old Town Scottsdale, and family friendly venues like the Phoenix Zoo and the OdySea Aquarium.
Biltmore Lofts area schools are as excellent as the property and neighborhood amenities. Elementary schools in the neighborhood are part of the Madison Schools and Creighton Schools. Phoenix Union High School District prepares students for the rigors of college, and boasts a graduation rate of more than 80%.
Enjoy luxury and community at Biltmore Lofts. These condos are excellent as your primary or second home. Let one of our professional agents at Kenneth James Realty help you navigate the Biltmore condo market. Contact us today and let us build you a portfolio of available homes. If you're looking to sell your Biltmore area home, our agents will also be able to assist you.