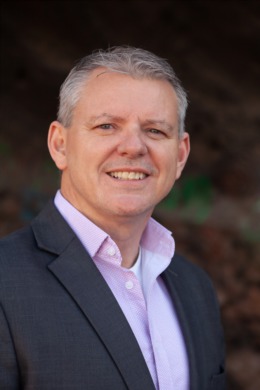 Rick Johnson has taken his 27 years' experience as a military veteran and a leader in direct sales and customer service and now applies that dedication and passion to real estate. He has created a system to foster clear communication and meet his client's needs, regardless of their previous experience with real estate transactions. A veteran of the real estate industry, he has represented clients all over the Phoenix metro area. Rick has built a solid foundation of clients in this community through his professionalism, attention to detail, and commitment to always put his client's needs first. It is easy to see why more and more families are reaching out to Rick for help buying and selling their homes.
Rick is a team Lead of the Base Camp team with the Kenneth James Realty family since mid-2021. He is realizing his dream of growing a team with likeminded real estate advisors who are as passionate as he is about helping families sell and find their next home. Rick serves as a secretary in his church, has served on his local HOA committee and loves being a part of other community events. Rick is committed to excellence. When he isn't in the office or volunteering, you'll often find him taking classes to continue learning, staying current with the ever-changing real estate markets, laws, and regulations. Rick continues to leverage his know-how and experience to exceed his client's expectations.
Family is never something Rick takes for granted. He enjoys spending time with his wife and two young girls at home. Rick and Kristi also have three older children, who have already left home, and two granddaughters.