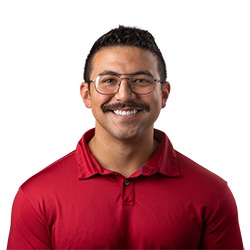 Hello, my name is Anthony Almazan. I'm a proud Arizona native. Being a part of this city's growth has been a lifelong journey. I obtained my license as a realtor in 2014, but really - I was born into the business. Both parents have been in both the lending and real estate industry since they were 19.
Discussions about appraisals, DTI ratio calculations and which areas were appreciating fastest were topics regularly discussed at the dinner table. This emersion naturally piqued my curiosity. From then on, I wanted to know everything about their careers and how real estate worked. This is where my passion for real estate began.
In an industry predominantly run by professionals my parents age, I knew I would need anedge to stand out. I would need to compensate for my youth with expert level knowledge and market awareness. I took every class possible and studied the analytics of the market. I believe knowledge is confidence. So, to this day, I make it a point to continue to study, ask questions and stay in tune with market trends. I excel at creating a positive and educational home buying experience.
My team is committed to supporting my dedication to building a business on communication, integrity, and transparency.