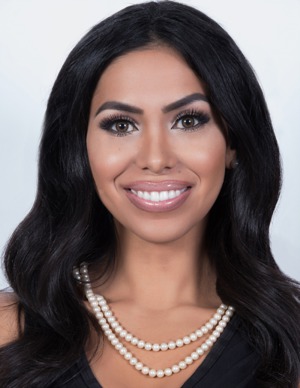 Born and raised in Phoenix, Arizona; Alma has a love and intuitive understanding of the Phoenix Metropolitan area as she has lived in all parts of the Valley throughout her lifetime. Graduate of ASU, 4 year Chicano For La Cause Scholar, Summa Cum Laude, Arizona State University Hispanic Undergraduate Awardee (2009), PHX College Fashion Design Grad (Summa Cum Laude) 2011 - Alma is not shy of excellence and hard work!
Post College, Alma has been able to secure career positions in Marketing and Research and Development with the global conglomerate, Henkel/Dial Corp, working on major brands such as Dial for Men, Purex Complete, Renuizit and much more. Here at the Dial Corporation, Alma was able to learn the intrinsic value of marketing and how to strategically create product desirability for target audiences, which in turn increased global ROI. 
Following Dial/Henkel, Alma then transitioned into becoming an Academic Advisor, supporting student onboarding and retention for up to 3,000 students at any given time. As an academic advisor, she learned how to excel in customer facing environments, mastered solution driven initiatives, gained optimal proficiency in managing client needs, timelines, and diffusing obstacles, which in turn maximized customer retention goals. 
With Fortune 500 marketing experience and corporate, collegiate customer management, Alma has acquired the optimal skills to help her real estate clients receive superior service. For her seller clients, she's been able to acquire, on average, $30,000 more profit than the current market and competing listing agents. Within the last year, she was able to help her client's Ron and Donna in Scottsdale, obtain $100,000 more in profit than the other offers they were receiving. With strong negotiation skills that work and superior marketing strategies and investments; Alma is also able to obtain even more favorable terms for her clients such as; 30-90 day post-close occupancy FREE to sellers; homes being accepted AS-IS - no Appraisals, no Inspections; increased Earnest Money Deposits and Non-Refundable. Alma excels in acquiring the ultimate favorable terms for her seller clients. You will definitely miss out in not using her, potentially miss out on ~$30,000+ more in your pocket!
Alma also works substantially with buyer clients. With her background in education, she has been able to master understanding client goals, needs, personalities, and comprehensively organizing tailored approaches and timelines to ensure optimal Home Buying Experiences. Within the real estate scope, unforeseen situations can sometimes arise; Alma has excelled in diffusing obstacles, providing quick and workable solutions, in turn resulting in 100% closed, buyer transactions. In addition, she excels in developing strong competitive offers and aggressively working with seller's agents to provide her client's with the best possible chance of securing acceptance. She's a GETTER-DONE, Gird Up Her Loins, Fasten her Boot Straps type of REALTOR; ultimately going above and beyond for her client, she calls FAMILY.