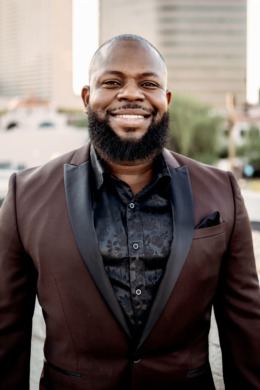 Alex grew up in Miami, Florida, and is proud veteran of the United States
Marine Corps. He spent 8 years in the United States Marine Corps working
in logistics operations and recruiting. During his military service
developed a passion for sales and customer service. He is a graduate of
Grand Canyon University with degrees in Bachelor of Science in Applied
Management and a Master of Business Administration.
He started his real estate career because he has a passion in serving
others and being a part of the community. He strives to provide the best
customer service to his clients by focusing on their end goal in the buying
or selling process.
In his spare time, Alex loves to travel and spend time with friends and
family. He has a passion for mentoring young adults and truly wants to
impact the next generation of leaders in the community. He is the
president and founder of Warrior Spirit Foundation a nonprofit which
focuses on providing resources for men's mental health and breaking the
stigmas around mental health.
He joined Kenneth James because to be a team player and be a part of a
brand that is changing how consumers view the real estate industry. He
knows that the resources provided will allow clients to see how through
relationship and their needs can be met by a real estate advisor that
understands their needs for now and in the future.