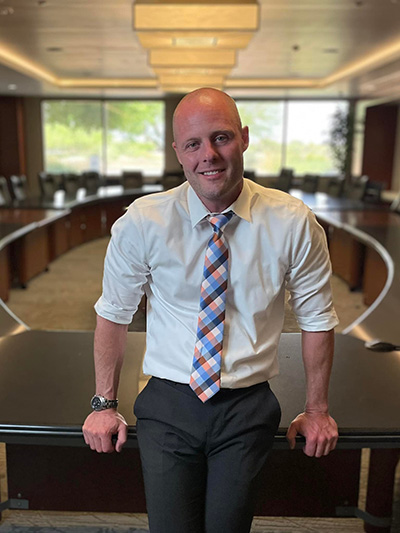 I started this company with one single purpose: To serve our clients at the highest level possible.
Our agents deliver for you. Fast, easy, and we'll net you the most money. We guarantee it!
We have a 5-step marketing system that delivers our sellers:
1. Preparation
We know every single home and situation is different. We will not only prepare your home for sale, but get ahead of any issues that could potentially cost you a buyer or reduce your net proceeds. We will work with you to properly prepare your home for sale, set proper expectations, and communicate every single step of the way
2. Plan, Create, and Execute
This is where the real magic happens! We'll create an individualized in-depth marketing plan to target your perfect buyer. We'll create the advertisments, marketing collateral, and marketing domination strategy to maximize your exposure. We will feature your home on over 300 national and local websites as well as deploy traditional marketing pieces.
3. Optimize
The truth is always in the data! We'll send you weekly reports which will break down the property views, interest in the home as well as feedback. This will allow us to make the needed adjustments to maximize your net sales price.
4. Follow-Up
If the truth is in the data, the money is in the follow-up! We will follow up on every single buyer lead and agent that has shown the property to motivate potential buyers to make an offer.
5. Negotiate Hard
All of our agents are expert negotiators and we will push hard to negotiate you the best sales price and concessions as humanly possible in today's dynamic marketplace.
Remember, we aren't here for you on just one transaction. We want your business for life! Our agents are experts on real estate investing and creating generational wealth using several tactics including 1031 exchanges, tax deferment, leverage, creative financing, and so much more. Our goal is to make you wealthy through real estate!
Money Back Guarantee:
If you don't like us or our service for any reason we will refund up to 100% of our side of the commission with no questions asked. Ask your agent for more details!
I sincerely appreciate your business! It means the world to me and our agents. Your business and your referrals are the single best compliment you could give!
Sincerely,
Karl Freund
CEO
Kenneth James Realty